Must-Have WordPress Plugins
We love website plugins for WordPress, it helps making websites vastly easier and provide so much flexibility. But with over 500,000+ plugins available it is hard to know what ones are best and worth the time and money to implement. We have put together this small list for your reference. Some of these may be included in your current website, if they aren't you can always speak to The Marketing Mix about them and if they would be beneficial to your business.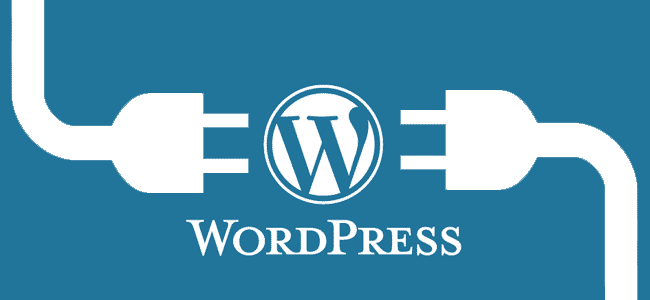 iThemes Security
Formerly known as Better WP Security, this plugin gives you over 30+ ways to secure and protect your WordPress site. Most WordPress admins don't even know they're vulnerable, but iThemes Security works to fix common holes, stop automated attacks and strengthen user credentials. With one-click activation for most features, as well as advanced features for experienced users, iThemes Security can help protect any WordPress site.
Wordfence Security
Is a free enterprise class security and performance plugin that makes your site up to 50 times faster and more secure. Wordfence starts by checking if your site is already infected. It does a deep server-side scan of your source code comparing it to the Official WordPress repository for core, themes and plugins.
AntiVirus
Exactly what it says it is, it is a virus scanner application which scans your themes for viruses. It also scans your theme templates for malicious injections including malware.
Stop Write
Secure your source code using this plugin which changes the write permissions. You can set it so that it makes all your files un-writable or writable. It can stop a virus dead in its tracks or to a snail's pace.
Admin Block Country
Do you wish to restrict access to your website CMS login page? Controls which countries are allowed to view the login screen. If you're from Australia and you don't want anyone from outside of Australia to access your login screen, you can use this plugin to do just that. There are a few flaws, it can't stop people from accessing your site using a proxy server and if a new range of IP addresses are created, it may not be able to stop them. Most people have reported that Admin Block Country can reduce attacks by as much as 98%. Admin Block Country should be used in conjunction with Wordfence. If Wordfence detects that Admin Block Country has allowed an IP address that you did not want to go through, use Wordfence to further block those IP addresses.
Captcha by BestWebSoft
This plugin simply adds a mathmatical equation that you need to solve before being able to login. This is to prevent a bot from accessing your login admin area.
Google Authenticator
Don't get caught out, this plugin adds two factor security to your login page using the Google Authenticator app that can be downloaded from Play Store. Simple, effective and adds a very high level of security to your login.
All in One WP Security
Great plugin that adds a firewall to IP blocking based on failed login attempts. WordPress sometimes have some public known holes that can be exploited by nerds with time up their sleeve and an Internet connection.
Disable Comments
If you don't want your visitors to leave comments on your website, it's probably a good idea to remove comments altogether. Comments can be used by hackers to hi-jack your website. This plugin can easily remove all comment forms, preventing anyone from submitting a comment, thus protecting your website from hackers as well.
Revision Control
Revision Control is a plugin for WordPress which gives the user more control over the Revision functionality. It allows the user the ability to revert content changes.
WordPress SEO by Yoast
Great plugin from a great WordPress developer like Yoast, fills the SEO recommendation holes to your blog, being constantly updated with the latest trends from the likes of Google. After all, you post for others to find and read your content. It makes the task of improving and reviewing SEO easier for anybody.
Yet Another Related Posts Plugin
A plugin to suggest content to your readers, this one adds a block of suggested posts related by content. Highly customizable, fantastic if you have a blog or wish to develop some content marketing.
Google Analytics by Yoast
Not having any kind of trending analysis is like managing your blog in the dark. There is no better product for this than Google Analytics, this plugin helps you integrate this tool to your blog.
WordPress Popular Posts
Not strictly SEO but helps boost your content among your readers. This plugin allows to show a list of your popular content on the sidebar.
WP-SEO-Redirect-301
WP-SEO-Redirect-301 is a WordPress plugin that remembers your old urls and redirects users to the updated url, to prevent 404s when urls change. If you click on "SEO Redirect 301" menu link, you will see a list of old urls pointing to the new ones. Its here where you can delete ones you don't want anymore.
Sumo Me
This plugin lets you add different services from Sumo Me, from social sharing to newsletter subscription form. Very intuitive and dinamic, as new services can be added as Sumo Me releases them.
Disqus Comment System
Enhance your comments with Disqus, which provides a much better user experience on the comments section compared to the standard comments form. Comments can be anonymous or login may be required from the most popular social networks. The plugin also suggests other content where comments have recently been done.
StarBox
Being popular is a good thing in the net, so this plugin adds an author box with your user bio information and links to your profiles on several social networks. Also adds the corresponding rel=author tags, now not so important in Google Search results.
Geo Mashup
Here is an easy way to integrate Google Maps to your posts, allowing you to geo-reference each post and integrate live maps on your content.
NextGEN Gallery
Have a stack of images you want to display on your site? NextGEN is the best image gallery out there, it allows you to create albums, resize and optimize images and integrate thumbnails of slideshows to your posts using different effects.
Contact Form 7
A popular contact form that is easily customisable and supported. There are free extension plugins that work well with Contact Form 7 like MailChimp Extension, Success Page Redirects and Honeypot.
PDF Version
Allow your visitors to print out a receipt without the software. This handy plugin can turn your webpage into a PDF.
Facebook Photo Fetcher
Are you sick of loading photos to Facebook and your website? Why bother, let Facebook handle all the heavy lifting using Facebook Photo Fetcher you can grab albums from Facebook and they can be easily imported into your website. Easy to update the Albums as well, as long as it's imported, it can sync with your Facebook Album.
Shortcodes Ultimate
With this plugin you can easily create tabs, buttons, boxes, different sliders, responsive videos and much, much more. Turn your free theme to premium in just a few clicks. Using Shortcodes Ultimate you can quickly and easily retrieve premium themes features and display it on your site.
jQuery Colorbox
A Colorbox/Lightbox plugin for WordPress. jQuery Colorbox features 11 themes from which you can choose. When adding an image to a post or page, usually a thumbnail is inserted and linked to the image in original size. All images in posts and pages can be displayed in a Lightbox/colorbox when the thumbnail is clicked. Images are grouped as galleries when linked in the same post or page. Groups can be displayed in a slideshow within the Lightbox/colorbox.
JQuery UI Theme
Take your website to the next level with this wordpress plugin which allows you to use jQuery UI css within your plugins and themes.
Google Publisher Plugin
What would be better than making some money out of your content? This plugin lets you integrate Google Ad Sense to your posts and blog, allowing to show ads and position them in different places and ad formats. This plugin also lets you integrate with Google Webmaster Tools.
Google Analytics Dashboard
Google Analytics Dashboard gives you the ability to view your Google Analytics data in your WordPress dashboard. You can also alow other users to see the same dashboard information when they are logged in or embed parts of the data into posts or as part of your theme.
Jetpack
This plugin is official from the WordPress creators, Automattic, and integrates several features from analytics based on WordPress.com to CDN support to your images and so on.
W3 Total Cache
Performance is very important, and this plugin allows website administrators to add fine grained caching to your blog, boosting page loads using different caching strategies. It's not a simple plugin to configure, actually things can break, but when properly configured the difference in load times is significant. A must have if you are on a shared hosting or have a very popular blog. An alternative is W3 Super Cache.
WordPress MU Domain Mapping
If you have a multisite or network installation, you may want to associate different domains to your blogs. This plugin allows it, making it seamless from a user perspective.
WP-Optimize
Make your database faster by using WP-Optimize, it is an extensive WordPress database clean-up and optimization tool. It doesn't require PhpMyAdmin to clean and optimize your database tables.
WP Smush.it
Reduce image file sizes, improve performance and boost your SEO using the free WPMU DEV WordPress Smush API.
Search My Theme
This plugin makes searching for text within your templates an entire website template a breeze.
Which Template
It's really difficult to find out which template your page is using, especially when you're looking at the front-end of your site. With this plugin it makes it much easier. When you view your site, you will see an admin menu item called, "Template file: …". If you click on this link, you will be navigated to the template in a new tab. This plugin will save you hours of time.
Advanced Custom Fields
Ever find you need 1 piece of information in a completely different place to your main content? Advanced Custom Fields is the perfect solution for any wordpress website which needs more flexible data like other Content Management Systems. With Advanced Custom Fields you can visually create your fields, select from multiple input types and much more.