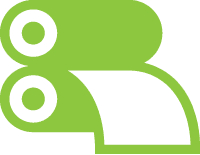 Offset and Digital Printing Services in Perth and Melbourne
Unique style, outstanding quality.
At The Marketing Mix we can produce superb quality printed material including brochures, presentation folders, posters, flyers, cards, manuals annual reports, tab divider sets, binder inserts and more.
Having the choice of traditional offset printing or digital printing provides the ability to select the right print method to suit not only your budget but your time frame. We create unique, fully customised printed marketing materials that make our clients stand out in a crowded marketplace.
Why Choose Digital Printing?
When turnaround time for marketing material is small but high quality is demanded, you can't look any further than the benefits of digital printing. With both full colour and black & white production printing machines on site, we boast a turn-around time that would make your head spin.
Our vast assortment of digital papers will surprise you, ranging from 90GSM through to 300GSM in various print finishes of matt, silk & gloss. If we don't have it in stock we can place a special order to obtain the stock you need.
Why Choose Offset Printing?
There are 4 main reasons to select offset over digital printing, affordability, quality, finishing & variety. Offset printing is the cheapest option for high volume jobs. The higher the print run, the lower the cost per unit becomes.
Offset printing uses ink, which creates finer lines and richer colours than other forms of printing, including digital printing. If you want incredible detail, offset printing is always the best option.
With offset printing the sky's the limit when it comes to what you can achieve. By using special inks, such as metallic, fluorescent and paper coatings, we can create distinctive marketing materials that suit your brand.
Offset printing is suited to a wide variety of marketing materials and business stationery including brochures, catalogues, magazines, newsletters, flyers, envelopes and letterhead, with compliments slips, annual reports and direct mailing materials.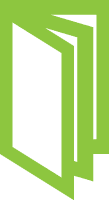 Brochures
The possibilities really are endless.
From simple roll fold DL's to a customised size and spot varnish finish, The Marketing Mix can advise the best format for your next brochure. We take into account the brochure's key purpose, audience, shelf life and quantity to suggest the most cost effective print styles. Our team are experienced in designing for digital and offset print, so you can be sure there will be no cracking, colour bleeding or folding issues with your next brochure.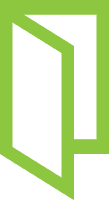 Flyers
Say a lot in a few words
Flyers and pamphlets are a simple but effective way to promote your latest product offerings or specials to potential customers. The quality of your marketing material plays a huge part in how receptive your audience is to your message and how many leads you generate; so it's vital that you engage a supplier that understands your brand.
The Marketing Mix can design and print custom flyers to compliment your brand and engage your target market. All of our flyers and pamphlets are printed on high quality GSM printing stock with:
Weights from 115gsm to 350 gsm
Single or double sided print options
Folded or un-folded with our in-house folding machines
Sizes including DL, A4, A5, A3 and custom
Flyers are a cost-effective marketing tool that can utilised as a stand-alone campaign or as an integral element to larger-scale marketing campaigns. To get an obligation free quote on your next flyer production, contact The Marketing Mix and one of our team will be in touch about a tailored quote to suit your needs.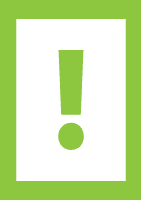 Posters
Big or small, a little or a lot!
With in-house printing services and access to the latest in wide-format printing, The Marketing Mix can produce posters from A4 all the way up to billboard size in a range of stocks and finishes. We can take small run orders and offer discounts for larger quantities – so get in touch and let us design and print your next poster.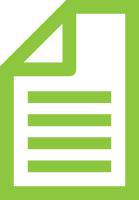 Newsletters
Stay in touch with the people who matter.
Keep your clients and customers informed and entertained with a personalised, branded newsletter. Our design and print team work hand in hand to ensure your newsletter is of the highest quality and designed with your brand in mind. You can write the articles yourself or take advantage of our in-house copywriting services so keep your message clear, concise and engaging.
The Marketing Mix also offer e-newsletters and other exciting add-ons and offers to keep your customers engaged.
Get a quote for offset or digital printing in Perth by getting in touch with The Marketing Mix team.