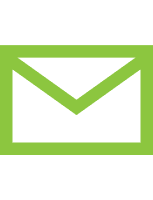 Unaddressed Mail Service
Local marketing, without the database.
Unaddressed Mail is a highly cost-effective way to communicate and allows you to target your local area without the need for a database. Customers will receive your mail through Australia Post's professional delivery network, so the open rates are far higher than other 'junk mail' delivered by hand.
The Marketing Mix have been designing, printing and delivering unaddressed mail pieces for years, so we know what has the best chance of being opened and why. So whether its local businesses or residents you want to target, we'll show you how to get the most coverage for the lowest cost per unit. Let us design a unique unaddressed campaign for your local area and get your best customers coming back for more.
Case Studies
Brand Creation
Brand Management
Case Study
Copy Script Writing
Direct Mail
Editing
Email Marketing
Filming
Graphic Design
Identity Development
Illustration Storyboards
Media Strategy
Motion Graphics
Naming
Photography
Posters
Production
Signage
Unaddressed Mail Service