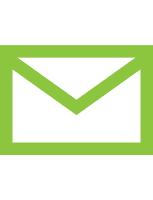 Direct Mail Marketing Services
Personalised, powerful mail.
Here at The Marketing Mix we are big believers in the power of direct mail marketing in an ever-online world. Where physical mailboxes were once overcrowded, now receiving a letter has become something of an event!
We maintain our own mail house facility here in Osborne Park.  Be it a short run campaign to a mass mailing, our dedicated Production Manager will see your campaign through from start to finish.
The Marketing Mix have invested substantially in software and development with DPID (Delivery Point Identifier) and barcode capability in compliance with Australia Post – which means reduce mailing costs for our clients. All Data processing is managed by our dedicated staff and is conducted in house ensuring that the security of your sensitive data is guaranteed.  So talk to us about your next direct mail campaign and let us take care of everything from concept through to delivery.
Case Studies
Brand Creation
Brand Management
Case Study
Copy Script Writing
Direct Mail
Editing
Email Marketing
Filming
Graphic Design
Identity Development
Illustration Storyboards
Media Strategy
Motion Graphics
Naming
Photography
Posters
Production
Signage
Unaddressed Mail Service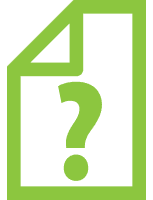 Variable Document Printing
Let's make it personal.
VIVD (Variable Image/Variable Data) is a technology that allows The Marketing Mix to create unique and highly personalised 'one-to-one' integrated communications. Unlike traditional mass mailing communications, VIVD technology enables targeted marketing and the ability to tailor the message to suit individual needs and interests. It can be an effective method for establishing and building relationships and gaining new business.
Using existing customer information resources, such as customer relationship management (CRM) databases, we can create postcards, letters and newsletters that are personalised to each customer. Using the data that you have collected we can ensure each mail piece is tailored using your target's name, address, gender and any other variable applicable to your industry.
VIVD provides many benefits for direct mail marketing campaigns, including:
Dramatic increase in response rates
Increase in customer retention
Personalisation that truly leverages 'the creative multiplier' using dynamic text passages, graphics and photographs
The ability to integrate with your mainstream marketing strategy
Direct Mail Marketing Ideas and Solutions
• Catalogue distribution
• Flyers
• Offers
• Invitations to store openings
• Postcards
• Product launches
• Personalised letters and offers
• Invitations to member only sales promotions
• Free trials
Benefits of Direct Mail
With encroachment of email and online marketing in the modern day sometimes it pays to go back to a tried and true practice. Direct mailing has a proven track record of effectiveness based on decades of experience. Creating a direct mail marketing campaign is an easy and effective method to improve your businesses marketing and advertising strategy.
• Direct mail marketing is highly engaging.
• With years of experience the technique has been refined. Furthermore customers are accustomed with the format.
• Direct mail can be highly personalised
• Targeted personalised mail pieces are far more effective than generic mail communications
• Personally addressed letter are opened more often.
• Direct mail doesn't have to be expensive. TMM can find a direct mail solution to cater to any budget.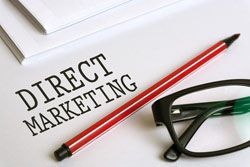 Reach You Local Market With PMA Data
Your PMA is your Prime Marketing Area, or your exclusive territory – a generally defined zone around your business to which the majority of your sales come from.
Working hand in hand with Australia's leading provider of property data, analytics and data-enabled services, The Marketing Mix is excited to bring you direct mail marketing like never before. Be the first to welcome newcomers to your neighborhood, reach new customers, and have access to the most up to date PMA data with The Marketing Mix's own PMA data service. Learn more about how PMA data and how it can be utilized with direct mail here.