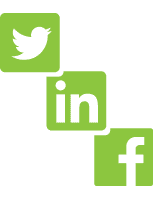 Social Media Market Consultants
Let's Get Social
The explosion of social media over the years has provided brands and businesses a unique opportunity to actively engage their target audience. Word of mouth recommendations have always been essential for business growth and social media has taken it to the next level.
Why Use Social Media as Part of Your Marketing Mix?
Simply put your customers are on social media and you should be too. As of January 2016 there are 2.3 billion social media users worldwide, with over 15 million Facebook users in Australia. If you're not active on social media, you are not capitalizing on a massive opportunity. Social media and online marketing is the new media platform that is predicted to quickly overtake traditional marketing platforms such as television in advertising revenue spend in 2016.  Social media is ever changing with new opportunities and challenges arising every day. The Marketing Mix's digital marketing team can help your business achieve its marketing goals using the social media channel.  With the right social media strategy you can
• Generate sales and leads through offers, sales promotions and competitions.
• Build brand awareness through content and engagement.
• Amplify word of mouth through engagement and reviews.
• Increase traffic to your website both directly through social media and indirectly through SEO benefits.
• Connect with new clients and audiences.
• Identify which of the big four social media sites your target audience best resonates with.
Social Media Engagement and Management Strategies
When it comes to social media half the battle is finding your brands voice and story. The Marketing Mix understands that social media doesn't work like traditional marketing. The approach is more subtle and relies on building brand familiarity and preference before offering a product or service for sale. The Marketing Mix's social media consultants will provide a content strategy that will find your brands personality and tells its story. Having the right content is key to engaging your customers to build that familiarity that will ultimately lead to sales. The Marketing Mix's social media marketing consulting services include:
• Content planning and strategy.
• Social media scheduling.
• Multi-Channel social media management.
• Regular channel monitoring.
• Reporting and analysis.
Hiring a social media consultant ensures your Social Media Marketing is expertly managed and allows you to focus on what you do best.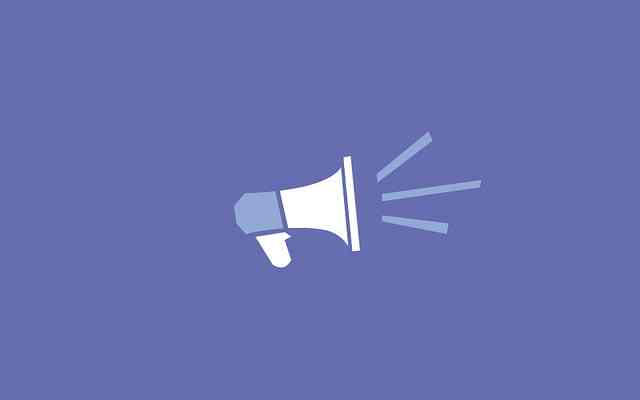 Facebook Advertising to Generate Sales and Leads
When it comes to paid advertising on social media Facebook is the market leader. The Marketing Mix focuses on Facebook as its preferred platform for most social media advertising campaigns for two reasons:
• Facebook has the largest user base of any social media platform.
• Targeting on Facebook surpasses that of any other social media platform.
• Facebook integrates advertising seamlessly with Instagram.
Facebook Audience Targeting
Facebook has invested heavily in its targeting, allowing your brand to get in front of the right customers at the right time. Using Facebook Audience Manager you can target a niche audience specific to your brand by using segmentation characteristics such as:
• Demographic factors such as age, sex, income and more.
• Geographic factors such as lived in location, visitors to a location and more.
• Interests such as lifestyle, entertainment and more.
• Behavioral factors such as purchase intent.
Facebook Advertising Services with The Marketing Mix
The Marketing Mix has had major success with its clients utilizing Facebook to present offers and discounts to customers that have led directly to qualified leads and sales. Facebook has a vast array of ad options from boosting pages & posts, to promoting events and driving visitors to your website. What type of ad you create depends on your goal and your overall strategy, The Marketing Mix's Facebook advertising consultant services includes:
• Ad creation including graphic design if required.
• Audience targeting.
• Facebook pixel installation.
• Return on ad spend analysis.
• Comparison on different methods.
• Campaign monitoring.
• CPC and CPM analysis and bench marking.
Frequently Asked Questions about Social Media Marketing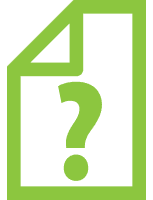 Do I Really Need Social Media for my Business?

The answer is yes as long as your customers are on social media. For business to consumer (B2C) markets having an online presence including social media is expected by customers. For business to business (B2B) markets LinkedIn presents an opportunity to reach other businesses and decision makers. People check social media daily, even hourly in many cases. Social media is your opportunity get your brand in front of your customers. With social media's growth especially in the mobile market, it's your digital storefront that your customers carry in their pockets. Social media can be the perfect tool for driving people to your brick and mortar establishment.
What Can I Expect from a Social Media Marketing Report from The Marketing Mix?

This really depends on your goals. For a strategy based on brand awareness The Marketing Mix will provide reports on engagement metrics such as page likes, follows, shares and comments. For a strategy based on leads generated and sales, The Marketing Mix will provide reporting on form conversions from Facebook and cost per click (CPC) to website from Facebook.
How Much Does Social Media Marketing Consultation Cost?

Social media takes time and effort. Increasingly, social media platforms such as Facebook ask for payment to reach their audience. However, using the right strategy social media can be an excellent cost effective resource both for long term brand growth and for more immediate results for Pay-Per-Click campaigns. For a quote on a social media marketing strategy contact The Marketing Mix today.
Do I Need a Social Media Marketing Consultant?

This depends on how much time you can afford to work on social media in house. The Marketing Mix prefers to work with your in house marketing team to achieve its social media goals. Social media in part relies on brands to expose behind the scenes content and information. The saying goes social media is for people, so for businesses to do it well it must act more like a person and less like a business. However social media takes time and effort, and hiring a social media consultant can take care of a lot of the measurement and grunt work such as managing the publishing calendar, curating content, and reviewing analytics.
Which Social Media Platforms Should My Business Be On?

The Marketing Mix believes it is wise to register your business on all major social media platforms whether you're active on them or not. This prevents other users hijacking your brand on a social media platform. As each social media platform varies from one another in some way; the text or message used needs to be varied. The Marketing Mix know what message is suitable for what social media channel.