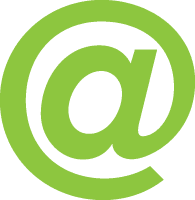 Email Marketing [EDM]
EDM definition:
Electronic Direct Mail is defined as an email based marketing campaign where advertisements or promotional content is sent to targeted recipients.
The ability to engage your target recipients is crucial for any email campaign's success. When done well, email marketing can be a huge source of leads and increase sales for your business. Unfortunately some businesses are not capitalizing on the potential of this medium. This is because companies don't know how to provide EDM's that adds value to their desired recipient. With over a decade's knowledge of the marketing industry, our digital team can make your  database work for you!
Deliver-ability and relevance is everything, so our email marketing solutions are designed to help you boost your open rates by ensuring your emails reach the right inbox and contain engaging content. The Marketing Mix will also provide you with real-time reporting and analysis so you can measure the return on all your email communication campaigns.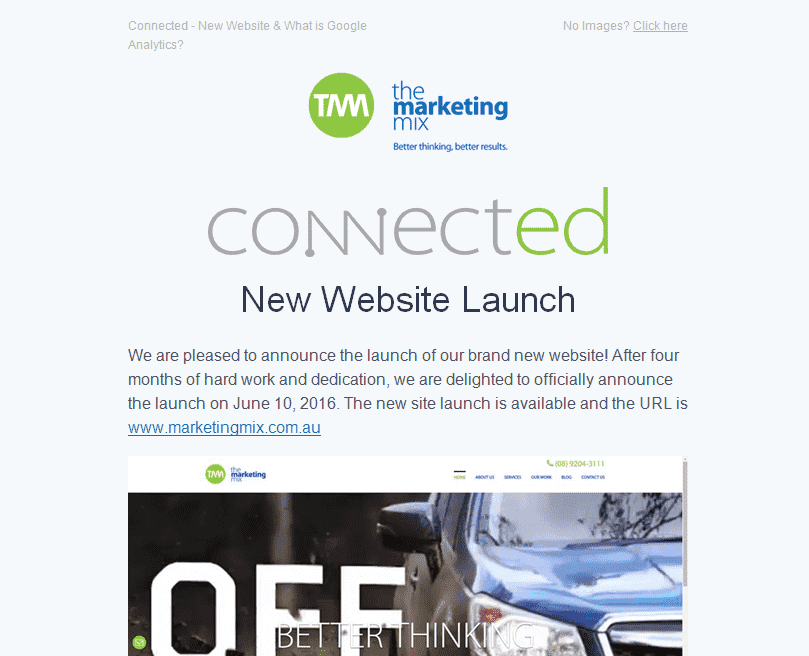 The Marketing Mix will customise your EDM marketing service to your needs with:
By nature we are visual beings, so we associate certain emotions with particular colours and draw meanings from things we have experienced. A memorable or forgettable email campaign often comes down to the creative design and how effective it is in engaging your target audience.
Our team has a diverse range of knowledge across all levels of graphic design. From motion graphics to brand design & development, they have the know-how to design content that resonates with your brand and your customer.
User experience is becoming more important as viewers access content across multiple platforms like mobile, tablet and desktop. If viewers cannot navigate through content, they will most likely ignore or discard your EDM through sheer frustration at not being able to view it quickly and easily. What's worse, if users can't navigate through your content, they may not see your message at all.
At The Marketing Mix, we are able to create custom templates & CSS that caters to your needs. Utilizing custom CSS, we can ensure that we have your information where it counts. On top of that, we can provide a layout & design with simple usability that will appeal to your customers.
Template driven newsletters
Templates are a crucial marketing tool that ensures customers are exposed to your latest product offerings with consistent branding. It allows your loyal customers to stay in touch and up-to-date with their favourite brands, as well as providing a platform to encourage potential customers to make a purchase.
With a digital and web development team at your disposal, we can create templates that are sure to drive traffic and brand awareness.
Targeted communications and customer segmentation
Digital marketing allows businesses to reach a large number of people, but sometimes breaking down your data into segments can have more rewarding results. EDM's have the potential for large scope campaigns, but they are also extremely customisable. From a large database you can narrow down and focus particular offers on specific segments or types of customer. If you had a group of loyal customers that you want to reward you could create a group where you can send them content and promotions that is exclusive to them, with a separate campaign running simultaneously for new customers.
Content is fast becoming king, whether you are in the realm of digital or not. What dictates good content? Is it what you believe your customers want to read? Is it what we think your customers want to read?
At The Marketing Mix, we have a team who are experienced in content creation. We have two in-house copywriters who consistently provide outstanding creative ideas that generate real results for our clients. Our team has experience in writing content for an array of clients and industries; all aimed at providing the most value for their audience.
Inbox preview & SPAM testing
Creating the right content is only half the battle when it comes to a successful EDM campaign. The technical side of how it will appear on the viewer's screen and inbox is the other half. Our digital team will ensure your email will make it through junk/spam folders and appear visually as intended across the huge range of email service providers available to your customers.
The Marketing Mix have been creating and sending successful EDM campaigns for many years. You can be assured that your email will reach your customer in the right format when The Marketing Mix hit that send button.
Recipient interactivity report
The best part about EDM's as a form of marketing is that it allows us to collect real, hard data about the campaign performance and its effectiveness. The Marketing Mix will collate data from your EDM and compile it into an easy to read document outlining the key areas of success and improvement.
If you are interested in sending out an EDM campaign to your customers, contact The Marketing Mix today. For more information on digital and traditional marketing check out some of The Marketing Mix's blog posts. 

If you are interested in conduction an EDM campaign contact TMM today.  For more information on digital and traditional marketing check out some of TMM's blog posts. 
Case Studies
Audio Composition
Brand Management
Case Study
Copy Script Writing
Database Management
Email Marketing
Event Management
Graphic Design
Media Strategy
Production
Web Design
Audio Composition
Case Study
Copy Script Writing
Email Marketing
Graphic Design
Illustration Storyboards
Media Strategy
Motion Graphics
Production
Signage
Brand Creation
Brand Management
Case Study
Copy Script Writing
Direct Mail
Editing
Email Marketing
Filming
Graphic Design
Identity Development
Illustration Storyboards
Media Strategy
Motion Graphics
Naming
Photography
Posters
Production
Signage
Unaddressed Mail Service