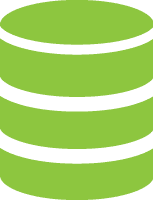 Database Management
You're only as good as your data.
Effective data management is the key to any successful direct marketing campaign. . A quality database gives you the ability to target select groups of customers with highly personalised direct marketing campaigns that will appeal to each group or individual recipient and be far more effective than the 'blanket' approach.
Your customer information is one of the most effective marketing tools in your arsenal and should be treated as such. Harnessing the information already freely given to you by your customers allows you to pre-qualify them for specific products and services.  Providing your customers a personalised marketing message that speaks directly to them and tailoring text or visual components of your communication to suit their gender, age or other criteria available to you within your database is a powerful means of effective communication.
When it comes to direct marketing, database quality is of upmost importance and has a direct result in return on investment. The Marketing Mix have a resident 'Data King' (as we like to call him) who ensures your valuable data is managed appropriately and effectively.
The Marketing Mix Data Management offers:
Data correction services to ensure address data is correct, up-to-date and meets with Australia Post guidelines to achieve maximum postal discounts.
Append data with DPID data for postal barcode (Delivery Point Identifier)
Multi-tiered de-duplication process to avoid the unnecessary cost and impact of sending multiple mail packs to the same recipient.
Management of returned mails – do not mail register and data cleansing.
If you want to discover what you can achieve with your company's database contact the team at The Marketing Mix today on 9204 3111 or click here and complete a form.