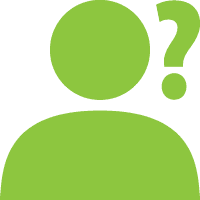 Identity Development
Get moving in the right direction.
The brands that inspire loyalty are the ones with a clear identity and direction. We will work with you to establish a clear understanding of your existing company values, services/products, business goals and aspirations. After applying a detailed analysis of your preferred demographic, competitors and area in a geographic sense, we can help you establish your ideal brand identity. Get the most out of your business – make sure your brand identity reflects your desired market place and customers.
What's in a name?
Whether you're a start-up deciding on your business name or an existing company looking for a complete re-branding overhaul, The Marketing Mix can help. You can trust our talented team to produce a brand name that's unique to your product or service and sets you apart from the competition. Our creative experts will help you pick a name that reflects your company values, history and overall branding strategy.
Case Studies
Brand Creation
Brand Management
Brand Standards
Copy Script Writing
Graphic Design
Identity Development
Offset Digital Printing
Promotional Products
Brand Creation
Brand Management
Brand Standards
Case Study
Graphic Design
Identity Development
Brand Creation
Brand Management
Case Study
Copy Script Writing
Graphic Design
Identity Development
Illustration Storyboards
Offset Digital Printing