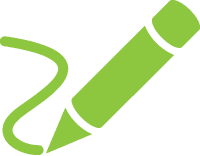 Graphic Design Studio and Services Perth
We're obsessed with making things engaging and relevant, and our graphic design service strives for just that.
Successful design relies on creating images and text that work well together within the company's marketing strategy, to clearly communicate an organisation's message to their desired audience. The Marketing Mix graphic design studio is a team of Perth based graphic designers who live to produce exciting and eye-catching campaigns. Their many years of collective industry experience have resulted in many successful designs of logos, branding and marketing campaigns that ultimately bring our clients the attention and interest they're after.
So whether it be a simple business card design, annual report or a completely integrated marketing campaign, The Marketing Mix can provide you designs that amaze and dazzle.
Does your company stand out from the crowd?
Effective branding is crucial to the success of your business. It's how customers identify with your business, brand or products and plays a vital role in the decision-making process. And remember, your brand is more than just your logo design.
The Marketing Mix isn't just a branding agency, we're your one stop shop for everything creative. Let our design experts examine your business up close and provide you with intelligent and personalised strategies for your brand.

Graphic Design Services
TMM's graphic design studio specialises in branding and corporate identity. TMM creates exquisite graphics, visuals and illustration that will set your brand ahead of the pack.  Being a full service agency comes with advantage of being able to ensure all digital marketing and traditional marketing communications are brand consistent. TMM's graphic design services includes: design, labels, letterheads, brand style guides, brochure design, digital design, print design, graphic art and much more.    TMM's creative department works with businesses of all sizes and is sure to come with up a creative solution for any clients graphic design needs.  If you would like TMM to help take your brand to the next level contact our friendly team.
Graphic Design Portfolio Recent Case Studies
Case Study
Graphic Design
Promotional Products
Audio Composition
Brand Management
Case Study
Copy Script Writing
Database Management
Email Marketing
Event Management
Graphic Design
Media Strategy
Production
Web Design
Brand Creation
Brand Management
Brand Standards
Copy Script Writing
Graphic Design
Identity Development
Offset Digital Printing
Promotional Products