Brand Management
Don't let your brand go stale.
Our knowledge and experience in brand management means The Marketing Mix team are able to manage your brand from the ground up. We will establish the most effective way to break into the marketplace and ensure your product/service reaches the intended consumers and suppliers. We'll be with you every step of the way to accurately maintain the product or service itself, price and packaging, whilst taking into consideration the public perception and retail customer experience.
Case Studies
Audio Composition
Brand Management
Case Study
Copy Script Writing
Database Management
Email Marketing
Event Management
Graphic Design
Media Strategy
Production
Web Design
Brand Creation
Brand Management
Brand Standards
Copy Script Writing
Graphic Design
Identity Development
Offset Digital Printing
Promotional Products
Brand Creation
Brand Management
Brand Standards
Case Study
Graphic Design
Identity Development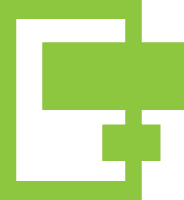 Brand Collateral
You've got to look the part!
The Marketing Mix graphics team are experts at designing entire branding suites; including stationery, web content, signage and a range of industry-specific branding collateral. We always keep in mind future projects when designing a new suite, so you can be assured your new branding material will fit with whatever you have in mind. Arm your staff and customers with beautifully designed collateral that reflects your company's professionalism and brand.
Case Studies
Brand Collateral
Case Study
Copy Script Writing
Editing
Filming
Identity Development
Illustration Storyboards
Media Strategy
Motion Graphics
Naming
Photography
Production
Audio Composition
Brand Collateral
Case Study
Copy Script Writing
Editing
Filming
Graphic Design
Identity Development
Illustration Storyboards
Media Strategy
Photography
Production