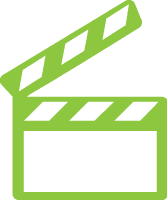 Production
Bringing it all together.
The Marketing Mix have been producing radio, television and cinema commercials for years – so we've built up quite a diverse showreel!
We have produced entire Ad campaigns from the ground up, tying a TVC in with an advertising campaign and its associated collateral. The 'VHG – Home of Home Builders' campaign did just that.
When a client's budget just won't stretch for a full video production, we have ways to work around this. If a client has existing video and/or commercial content we can work with the existing assets to create a new video marketing piece. This approach was applied to the 'If You Knew' campaign for Subaru WA.
Our creative team of problem solvers and copywriters collaborate with trusted production specialists to produce outstanding commercials and video content for our clients. From voice acting, animation, photography, videography to post-production editing, our team of 'out-the-box thinkers' will devise a solution to bring your vision to life. TMM productions aim to engage with your market audience, remain relevant and cutting edge with current social and business trends in mind.
To view some of our work and to see how we create the magic, visit our You Tube page.
Case Studies
Audio Composition
Brand Management
Case Study
Copy Script Writing
Database Management
Email Marketing
Event Management
Graphic Design
Media Strategy
Production
Web Design
Audio Composition
Case Study
Copy Script Writing
Email Marketing
Graphic Design
Illustration Storyboards
Media Strategy
Motion Graphics
Production
Signage