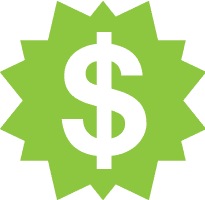 Media Strategy & Buying
Be seen. Be heard. Be remembered.
At The Marketing Mix we promote quality over quantity when it comes to the media. It's not just about being seen – it's about being seen by the right people, with the right creative and within budget. When it comes to media campaigning you need to be smart and clever to avoid being lost in a crowded and competitive market.
The Marketing Mix will heavily tailor your media campaign and be strategic about timing, placement and program association in order to engage your target market. We'll create content that's interesting, relatable and most importantly, encourages customers to take action.
Case Studies
Audio Composition
Brand Management
Case Study
Copy Script Writing
Database Management
Email Marketing
Event Management
Graphic Design
Media Strategy
Production
Web Design
Case Study
Copy Script Writing
Display Online
Editing
Filming
Graphic Design
Identity Development
Illustration Storyboards
Media Strategy
Motion Graphics
Naming
Production
Brand Collateral
Case Study
Copy Script Writing
Editing
Filming
Identity Development
Illustration Storyboards
Media Strategy
Motion Graphics
Naming
Photography
Production