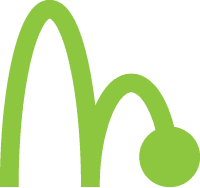 Motion Graphics
Stand out from the crowd and engage your customers with high end Motion Graphics.
Our graphics design team deliver imaginative advertising based on digital creative content, directly targeted to our clients. We will work with you, to engineer a well-constructed concept that embodies your company and targets the relevant audiences. Skilled in motion graphics our capabilities include, Html5 and flash animations for web, motion design and animatics. By ensuring our content is user friendly, enabling consumer interaction and accessibility.
The modern era video has evolved into a visually dynamic display of dancing graphics and typography. Productions in current times aim to dazzle, and delight viewers with aesthetically pleasing animated graphics. This engaging visual content is what we refer to as Motion graphics. To better understand the concept we suggest you take a look for yourself.
The Marketing Mix are with you from the word GO! Our team will manage every step from creative concept brainstorming to digital competition. Our unique and influential style of design steps out of the box, ensuring your company stands out from its competitors.
To view some of our work and to see what is possible with motion graphics, visit our You Tube page.
Case Studies
Case Study
Copy Script Writing
Display Online
Editing
Filming
Graphic Design
Identity Development
Illustration Storyboards
Media Strategy
Motion Graphics
Naming
Production
Brand Collateral
Case Study
Copy Script Writing
Editing
Filming
Identity Development
Illustration Storyboards
Media Strategy
Motion Graphics
Naming
Photography
Production
Audio Composition
Case Study
Copy Script Writing
Email Marketing
Graphic Design
Illustration Storyboards
Media Strategy
Motion Graphics
Production
Signage