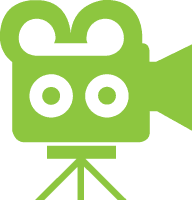 Filming
Your crew is waiting.
TVCs, cinema ads, YouTube clips, corporate videos or web walk-throughs, you name it, The Marketing Mix have done it all. We know what equipment, personnel and talent is required for each video platform and we have all the contacts to get the job done professionally. We utilise video production crews that shoot on industry standard cameras (1080P HD up to 4K Ultra-HD resolutions), with the aid of professional grade camera gripping equipment to create fluid and dynamic shots. It doesn't stop there, as our crews will light the location and subjects to ensure aesthetically pleasing videography. We also have audio recording covered with industry standard microphones to ensure all live audio is captured on location for our post-production team to utilise during the edit.
We are also well aware of how quickly budgets can be exhausted when shooting on location or in studio. So when it comes to filming a production, we can devise a shooting plan that makes the best use of our clients budget. We have built a reputation for producing cost effective video productions without compromising on quality. You can trust The Marketing Mix to give your brand the best cinematic treatment within your price range.
Case Studies
Case Study
Copy Script Writing
Display Online
Editing
Filming
Graphic Design
Identity Development
Illustration Storyboards
Media Strategy
Motion Graphics
Naming
Production
Brand Collateral
Case Study
Copy Script Writing
Editing
Filming
Identity Development
Illustration Storyboards
Media Strategy
Motion Graphics
Naming
Photography
Production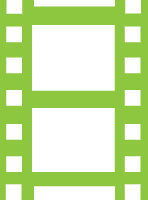 Editing
The final cut.
Taking all that raw video assets and cutting it down into the final product is a challenge, but one The Marketing Mix are always up for! Our in-house post-production team have both the software and expertise to edit; cut video, mix sound, generate motion graphics and digitally manipulate imagery to produce a high-quality finished video production. TMM's post production house is equipped with the latest Adobe creative Suite; allowing access to industry standard video (Premiere Pro), graphics (Illustrator / Photoshop), VFX/compositing/grading (After FX) and audio (Audition) production software.
A fantastic example of where our post-production team worked their magic to create a finely polished promotional video from high quality 3rd party video assets was when Shacks Holden approached The Marketing Mix to promote the launch of the 2016 HSV GEN F2.
Our close relationships with other local production company's means we can collaborate on larger projects and produce outstanding results for our clients that wish to push the envelope. Our team will ensure the end result is creative and engages with your audience, whilst still maintaining your brand's message, look and feel.
Case Studies
Case Study
Copy Script Writing
Display Online
Editing
Filming
Graphic Design
Identity Development
Illustration Storyboards
Media Strategy
Motion Graphics
Naming
Production
Brand Creation
Brand Management
Case Study
Copy Script Writing
Direct Mail
Editing
Email Marketing
Filming
Graphic Design
Identity Development
Illustration Storyboards
Media Strategy
Motion Graphics
Naming
Photography
Posters
Production
Signage
Unaddressed Mail Service