Swan Valley Wines 2014 EXTENT Label
After aging for 2 years, Swan Valley Wines' latest experimental small batch 'EXTENT' blend was ready for release and required labelling. The design was inspired by the labels of old, with a nod to French label Clos De L'oratoire Des Papes (http://www.closdeloratoire.fr) while maintaining the quirkiness of the original Extent labels.
The new labels feature a custom die line playing on the big top of a circus tent while utilising Swan Valley Wines' patented crest shape, with stamp franking along the bottom for added vintage effect. Printed with fluorescent orange and metallic gold over a customised cream background colour on Matt paper wine label stock, to further promote Swan Valley Wines' environmental and natural credentials.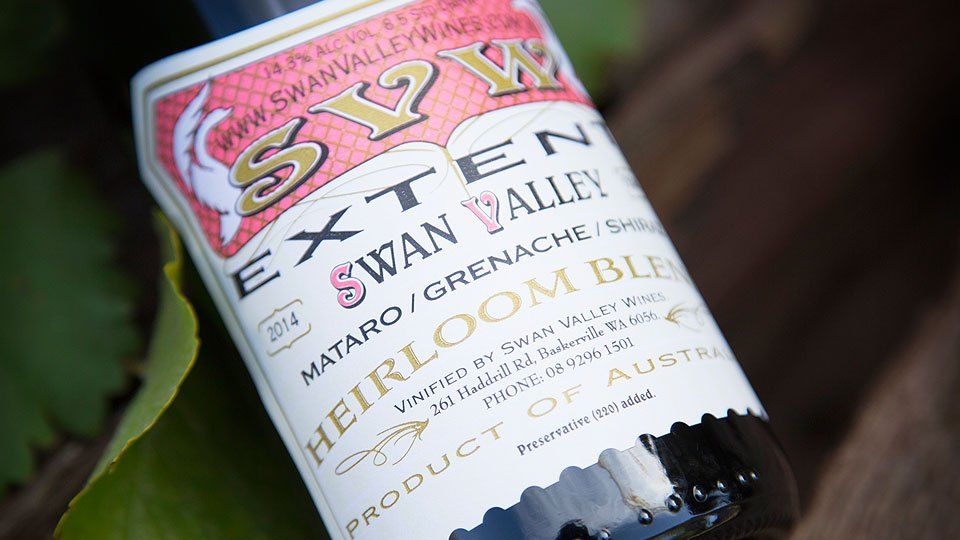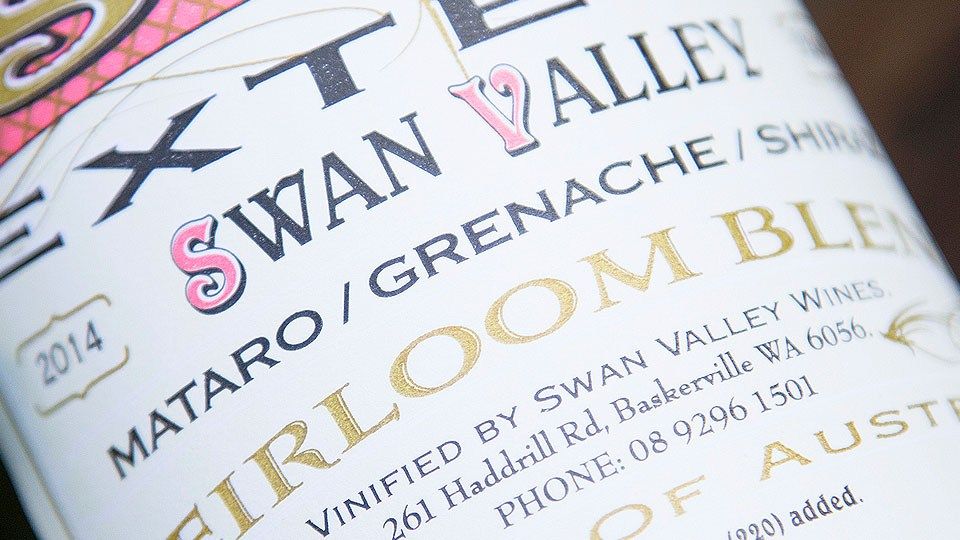 The Result
An immediately recognisable label that really stands out, particularly from other Swan Valley varietals. The client is extremely happy and feedback from customers has been extremely positive. On a recent visit to other wineries in the Swan Valley, The Marketing Mix were praised by other wineries for the overall design and execution of this exciting new label.